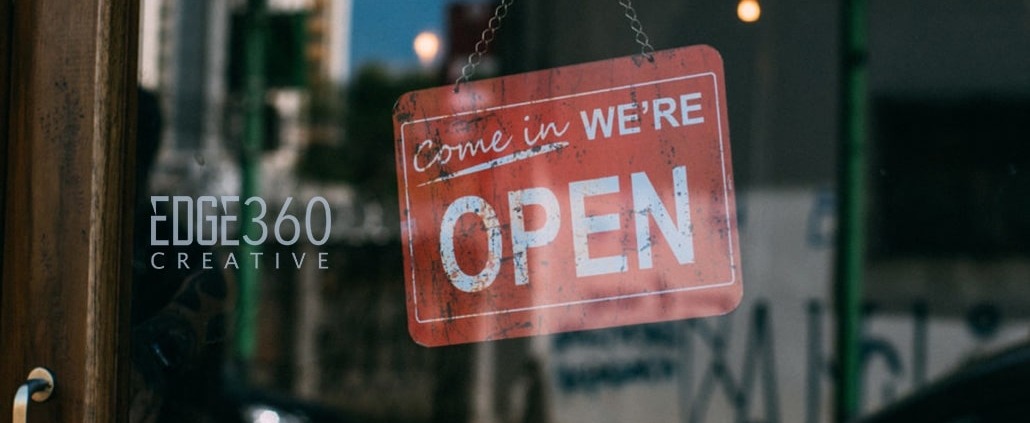 As the COVID-19 virus sweeps across the globe like wildfire, there is a lesser known victim to this crisis: local small businesses. The widespread fear of contracting the virus is palpable. While precautions of staying home to limit social interactions and contact are necessary, it unfortunately has the effect of lessening the amount of people that come through the door. This occurrence is inevitable with the progression of the pandemic, but fortunately for you, there are still some things your small business can do to help buffer the impact on your bottom line.

Stay Active on Social Media
While people sit at home, the big draw may be to instinctively reach for phones to stay connected and entertained. Screen time will result in a rise in usage of both social media and viewing platforms. What does social media look like for your business? Has it been a while since you've updated your account? Now is the time to keep users informed of what is happening and sharing content that represents your business. This can be pictures of your products, an inspirational quote, or anything you feel highlights your business or helps your consumers. Building up your social media presence is key in broadening your customer pool and keeping people up to date.

Write a Blog Post
Writing blog posts can drive traffic to both your establishment's social media presences and website. By using these tips, your blog may rank higher in search engines.
Be sure to include keywords in your title and throughout the content.
Write high-quality material.
Opt for words – and lot's of them. Try to use 1,000+ words per article to boost your rank.
Increase readability of text for your readers.
These posts don't necessarily have to be directly related to your business, but be sure you are putting out content you stand behind.

Google My Business
Use Google My Business (GMB) to boost your visibility and keep your potential clients informed. This free tool – yes, free – allows you to create a listing of your business that appears in both Google Search and Google Maps. GMB lets you connect with your customers, track how your customers are interacting with your business, and post updates to your profile with fresh content. Now, more than ever, your customers need to know when you are open, what is available and how they can support you. Be sure to give Google My Business a try and create your profile.

Consider an Online Store
If customers can't come into your business establishment, consider opening an online store. This is a way they can support you from home, which is where they will likely be spending a majority of their time now and in the coming weeks. Concerned about potential exposure, customers can choose to order online instead. This may help keep sales up to avoid a decline in profit. This option enables customers far and wide to reach you, as it is available online 24/7.

Come Out to Your Customers
With restaurants and cafes closing, the need to offer a drive thru or curbside delivery method is one to consider. Having consumers order ahead or an employee taking orders outside will help alleviate the concern of being in contact with others. Finding innovative ways to achieve this may help keep your business up and running during this trying time. People will want to come – it's a matter of providing options for them to do so in a safe manner.

Get in Touch With Customers and Clients
Speaking of customers, something as simple as messaging your clients and customers will provide that personal touch they may miss from coming to your business if it must be closed over this period. This is a way to keep them updated and feel appreciated. Your customers may be more likely to support your business in any way they can if you put in the effort and show your concern.

Think Outside of the Box
Our final tip: think outside of the box. You know your business better than anyone could ever know it. Do your research and find what works for you, then fine tune it. Be creative! Rest assured, your customers want to come to your business and they do truly care. However, they must consider health first. Use your imagination to help them support your business.

As a business owner, now is the time to hunker down and think of what can support your business during the COVID-19 pandemic. Take what measures you can to ensure the safety of what you've spent your blood, sweat, and tears building. Keep pushing and finding ways to stay afloat and maintain normalcy during this difficult time.

https://edge360creative.com/wp-content/uploads/2020/03/7-tips-help-small-business-survive-coronavirus.jpg
687
1030
Emily Heath
https://edge360creative.com/wp-content/uploads/2017/09/edge360creativelogo_md-min-300x133.png
Emily Heath
2020-03-19 19:24:57
2020-03-19 19:39:32
7 Tips to Help Your Small Business Survive the COVID-19 Pandemic